Cooling Tower Coatings - Epoxy Paint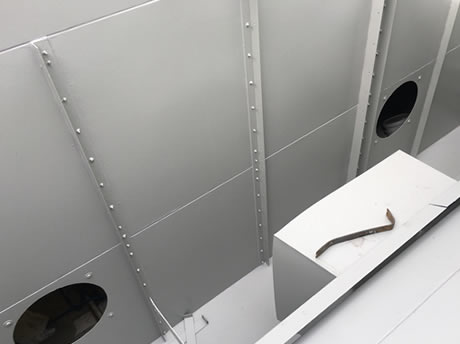 Protect your cooling tower with our specialist Epoxy Coating Service.
Gloster Services use Amerlock 400/ 2 K High Build Glass Flake Epoxy. This specific Epoxy is designed to protect the cooling tower from corrosion, the Epoxy acts as a type of defence for the cooling tower against atmospheric and emersion incidences. Once the Epoxy has been applied its everlasting qualities is piece of mind for you.
Our painting technician has been applying this specific Epoxy for over 25 years and has proven exceptional results in how long it lasts especially under high pressure situations. In fact, Jim has revisited cooling towers coated 10 years previous with Amerlock 400/2K High Build Glass Flake Epoxy and found them to be in near perfect condition.
Amerlock 400/2K can be applied to:
Cooling towers
Condensors
Concrete or metal tanks and pipework
Read our customer testimonial on Amerlock 400/2K High Build Glass Flake Expoxy.
If you need urgent repairs on your cooling tower call us today for immediate service!
Request a Quote Today
Before & After Gallery