Coolroom Cleaning and Maintenance Service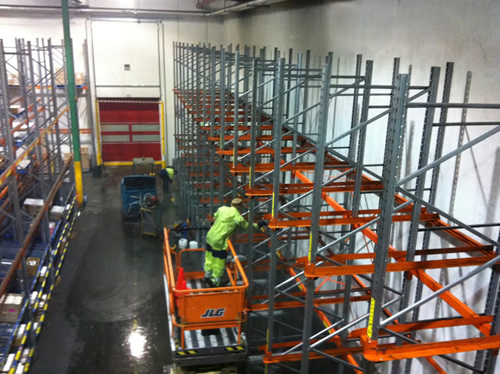 Keep your energy costs and food wastage down with our cool room cleaning service
Our thorough cool room cleaning service includes:
Initial inspection and recommendation
An onsite evaluation of the coolroom to assess its status. A thorough report and quote will then be communicated, along with a maintenance program plan, to ensure the cool room stays safe and complies to all health regulations.

The clean
Our experienced cleaning technicians will undertake the job of cleaning the cool room including all walls, movable parts and seals. One component of your coolroom that we concentrate on is our specialised coil treatment, we provide a protection on it that will be active for twelve months to prevent mould, fungi and odour causing bacteria.

Maintenance plan
We plan and guide you to proactively keep your coolroom in a safe and clean condition. We do all the thinking for you so you don't have to worry about a thing. Our individualised maintenance program will be created in conjunction with your business needs to keep your coolroom running effectively whilst we action your maintenance plan during periods when your business may be quieter.
Gloster Services Maintenance & Service Program
The benefits of an individualised Gloster Services Maintenance and Service Program is we work with your business - we provide the service at a time when it is convenient to you.
Other benefits of being a part of our maintenance and service program:
Your cool room will be free of mould and other bacteria contaminates
Increase capacity which means less food spoilage
Better energy efficiency which helps to reduce your energy costs
Overall piece of mind
Request a Quote Today