Coolrooms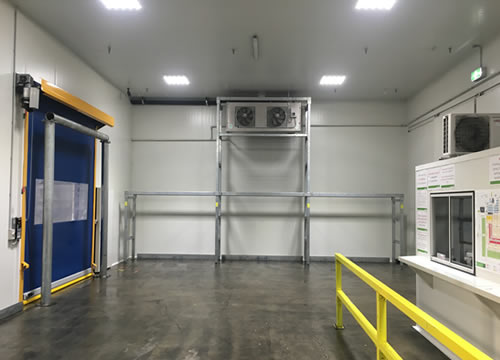 Have your coolroom professionally cleaned to save money and enhance food hygiene.
A clean coolroom is vital for any business in the food service industry. At Gloster Services we manage the cleanliness of your cool room. We give it a thorough, deep clean to reach every element of the cool room to eradicate any bacteria and contaminates that could cause your business damage.
By choosing Gloster Services it is a win for your businesses productivity and a win for the environment. The products we choose to use, are gentle to the environment whilst tough on the grime that needs to be removed. Our cleaning products rely on anti- microbial, multi enzyme technology whilst being completely non toxic and non acidic which makes them perfectly safe for any cool storage unit.
We save you money and time by keeping mould and other bacteria away that would harm your fresh produce and therefore your business.
We work closely with many of the major food outlets/ supermarkets and restaurants across the country, we are trusted by a wide range of well known businesses.
Request a Quote Today