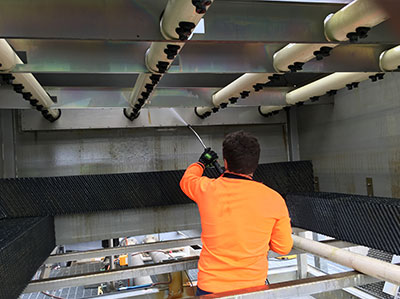 Cleaning, Maintenance & Repairs to Cooling Towers, Cool Rooms & Coil Units
We are the experts in repairing, cleaning and maintaining all makes and models of cooling towers humicool and Thermfresh units.
At Gloster Services we service Melbourne and the wider Victorian, NSW, SA and Tasmanian communities with clean and efficient cooling tower and cool room cleaning services, maintenance and repairs. We have many years of experience working with a wide range of companies from large corporate and retail companies trusted around the country to small businesses that service the local community.