Cooling Tower Services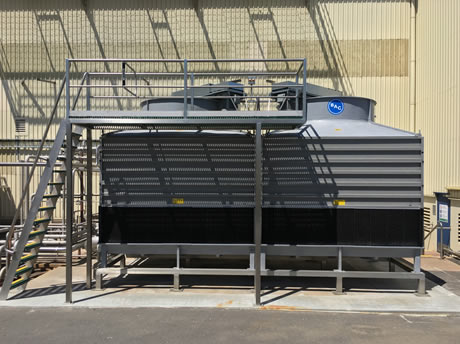 Specialising in cooling tower servicing, cleaning and maintenance.
Gloster Services specialise in all aspects of servicing and maintaining cooling towers from any manufacturer and any size unit. We have been trusted in the industry since 2001 with our prompt and efficient service that ensures your business is running effectively and not disrupted by cooling tower issues.
Our fully trained service technicians are highly experienced in recognizing issues with a cooling tower before any high danger situations arise. Our thorough clean and inspection programs will keep your cooling tower working as well as it should.
We understand that it is highly important for all businesses with cooling towers to correctly maintain and service the unit at an optimal level with a minimum of fuss. We work with your company to manage the best time to work on your unit with minimal amount of disruption to your business.
If you need urgent repairs on your cooling tower call us today for immediate service!